Finally, after nearly giving up, I've finally got my precioussss....... (quote Gollum from LOTR)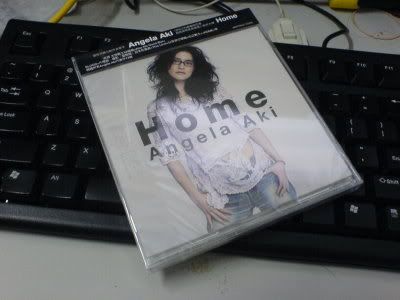 Thanks to my good friend JC who took the trouble to buy it for me, and Merv who saw it in Singapore and alerted me!

Mua ha ha ha ha ha...(rubbing hands)

Happiness... thy name is Angela Aki's album!

*** Warning! Don't anyone dare to pour cold water by telling me this CD can be bought in Seremban!