I've been going down to Low Yat Plaza a lot lately.

You know, to check out computer and camera gadgets, those big boys' toys. Anyway, we've mostly been taking the train services. But we have to change trains thrice - first, we take the commuter train from Seremban to Bandar Tasik Selatan (literally translates to South Lake City), then we change to the LRT(Light Rail Transit) and go to the Hang Tuah station. Lastly we take the monorail from the Hang Tuah station to the Imbi station. The last change is unnecessary because it was within walking distance but heck, we're lazy.

Anyway, for a change last Saturday, we decided to take the bus to KL instead and look where it got us.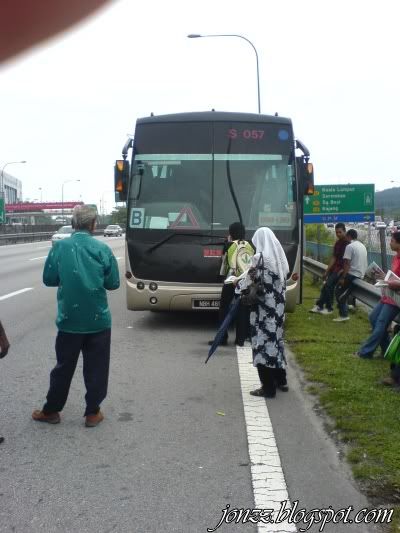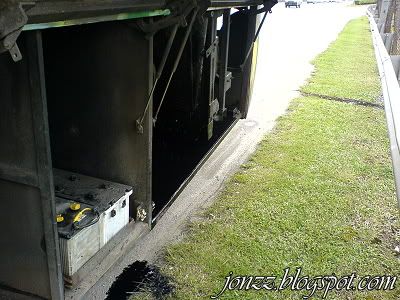 Yup, the bus broke down and the compartment was practically dripping black oil.

Halfway during that trip, the air cond became really smelly like burnt plastic then we realized the inevitable.

Fortunately, we got on a second bus within 15 minutes (a double decker which is a first for us) and continued merrily to our destination.